Podcasts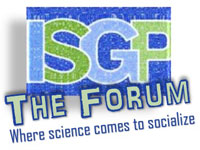 "The Forum" is ISGP's bi-weekly audio podcast in which your hosts break down the debates that occurred at past ISGP conferences. Each episode puts today's hot-button issues in the context of your life by translating the topics discussed by experts into an informal conversation. It's the information you want about food safety, infectious disease, and climate change, presented in a way that puts you in-the-know without requiring you to break out your old college textbooks. The Forum is truly where today's science comes to socialize.
Meet Your Hosts
Conveniently, the hosts of The Forum are both ISGP and social media enthusiasts. With plenty of experience in science, as well as constructing 140-character commentaries, they are the ones who condense pages of ISGP conference reports into the concise yet thorough dialogues that you hear during podcast episodes. The hosts encourage you to communicate with them via social media using #ISGPForum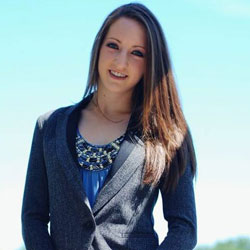 Aubrey is a graduate student at Princeton University pursuing a Ph.D. in Inorganic Chemistry. Previously, she earned B.S. degrees in Chemistry and Biology from Ursinus College, ISGP's first IAP institution. Her favorite form of social media is Twitter, where she enjoys commenting on science, society, and the San Francisco Giants.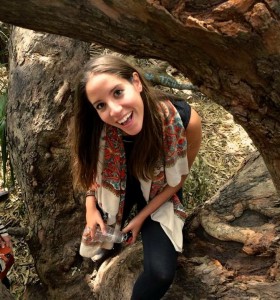 Daniela Baeza (@DFBee)
Daniela is currently a Senior Fellow with the ISGP and a human rights intern at the United Nations. She received B.A. degrees in International Relations/Global Affairs and Political Science from Eckerd College, and she is now pursuing a Master's degree in International Development Management from the London School of Economics. Daniela's favorite form of social media is Facebook, where she claims to keep in touch with friends but is most likely watching videos of baby animals.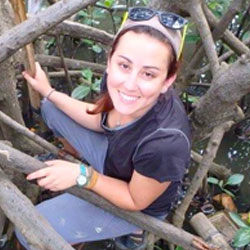 Cleo is an Eckerd College graduate with a B.A. in Literature and Environmental Studies. Her love for studying food systems is leading her through some obscure farming adventures all over the globe before eventually pursuing a graduate degree in the near future. Her social media outlet of choice is Instagram, where her posts consist mainly of plants and cats.
Listen To The Forum Podcasts

H. Morgan Scott, Professor of Veterinary Pathobiology, Texas A&M University
Food supply ethics – that is a real moral dilemma.  As a global population swells in the direction of 9 billion, food security is at stake. But who...


While scientists agree sea levels are rising,  the magnitude of sea level rise over time is less well understood, making it difficult to design and i...


Is "syndromic surveillance" a reliable and cost-effective way to prevent global disease outbreaks? Such monitoring is done without lab testing, relyin...


Although 20 years of data suggest GMOs do not pose health risks to humans or animals, GMO products remain heavily regulated, inhibiting development. S...


When considering a retreat from vulnerable coastal communities, economics and politics play a big role in decision-making -- or the lack thereof.  Su...

The difficult, exacting art of science communication is  complicated by  disinterest, mistrust, and lack of understanding from the public writ large...


How can synthetic biology products be regulated so as to maximize their benefits and minimize their potential to create harm? Although there is no one...


Are land trusts an innovative way for governments to adapt to sea level rise -- or are they just too impractical, unpopular and expensive?  Arguments...


There's a lack of basic scientific understanding regarding how water can adversely affect food safety -- and a lack of political will to devise the un...


It's a straightforward equation: Rising temperatures plus rising seas equals greater risk of coastal damage, both to the environment and to properti...