Podcasts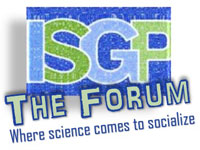 "The Forum" is ISGP's bi-weekly audio podcast in which your hosts break down the debates that occurred at past ISGP conferences. Each episode puts today's hot-button issues in the context of your life by translating the topics discussed by experts into an informal conversation. It's the information you want about food safety, infectious disease, and climate change, presented in a way that puts you in-the-know without requiring you to break out your old college textbooks. The Forum is truly where today's science comes to socialize.
Meet Your Hosts
Conveniently, the hosts of The Forum are both ISGP and social media enthusiasts. With plenty of experience in science, as well as constructing 140-character commentaries, they are the ones who condense pages of ISGP conference reports into the concise yet thorough dialogues that you hear during podcast episodes. The hosts encourage you to communicate with them via social media using #ISGPForum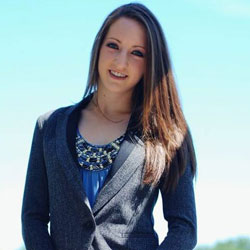 Aubrey is a graduate student at Princeton University pursuing a Ph.D. in Inorganic Chemistry. Previously, she earned B.S. degrees in Chemistry and Biology from Ursinus College, ISGP's first IAP institution. Her favorite form of social media is Twitter, where she enjoys commenting on science, society, and the San Francisco Giants.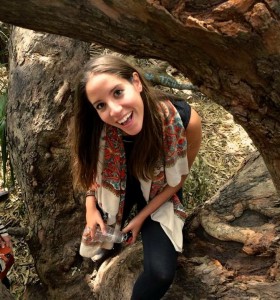 Daniela Baeza (@DFBee)
Daniela is currently a Senior Fellow with the ISGP and a human rights intern at the United Nations. She received B.A. degrees in International Relations/Global Affairs and Political Science from Eckerd College, and she is now pursuing a Master's degree in International Development Management from the London School of Economics. Daniela's favorite form of social media is Facebook, where she claims to keep in touch with friends but is most likely watching videos of baby animals.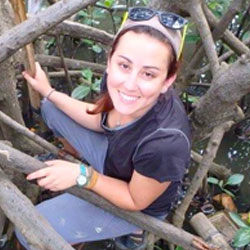 Cleo is an Eckerd College graduate with a B.A. in Literature and Environmental Studies. Her love for studying food systems is leading her through some obscure farming adventures all over the globe before eventually pursuing a graduate degree in the near future. Her social media outlet of choice is Instagram, where her posts consist mainly of plants and cats.
Listen To The Forum Podcasts

Dr. Timothy C. Rodwell
Not long ago, tuberculosis was relatively easy to treat: give the patient a long course of isoniazid or rifampin and let the drugs run their course. B...

Dr. Thomas O'Brien and Dr. John Stelling
Antibiotic resistance is poised to be one of the biggest public health challenges of our time, and some experts suggest implementing a global antibiot...

Dr. Rod Schoonover
You think changing weather/climate conditions don't matter much to you?  Check out the affects on U.S. national security.  The co-hosts of the ISGP'...

Dr. Michael Robidoux
The indigenous people of northern Canada are suffering from food access challenges, leading to both poor diets and poor health outcomes.  T...

Dr. David Markovitz
The WHO estimates that immunization currently averts 2.5 million deaths every year in all age groups from diseases that once crippled and killed milli...

Elaine Wheaton
How can we prevent global temperature increases that exacerbate drought and threaten water security? We're going to need more than smart water managem...

Dr. Robert Gallo
While modern society has generally responded well when new disease threats have emerged, HIV/AIDS remains a persistent public health challenge. In the...


Perennial crops can be used to produce food while providing ecosystem services, but many wonder whether they can compete with biofuel development. Per...


Nanotechnology and personalized nutrition are two proposed solutions to food security challenges, but what's getting in the way of their widespread im...


We all know that California is famous for its wildfires, but did you know that the northern and southern halves of the state experience fire different...